All Natural Cat Toys
All natural and holistic healthy toys for happy cats.
Approved by Veterinarians
Eco-Logical and biodegradable friendly
Our cat toys are made with strong and durable hemp fiber material and filled with organic catnip and are much appreciated by feline around the world!
Hemp fiber is extremely durable

Cats everywhere agree, "These things feel like a real mouse!"

Using our secret catnip blend developed over many year of feline testing makes our products far more fragrant than many others.

Completely biodegradable, earth friendly, pet friendly… nothing but fun!

Made in USA!
*Note: We use safe food colorant to stamp Shelby The Hemp Mouse face and Hopped up Harry The Hemp Bird!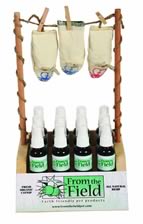 Look for our deluxe display in your favorite store!

* If your cat licks Shelby The Hemp Mouse face, no worry, it is stamped with
food colorant!